The best practices of cloud service level agreements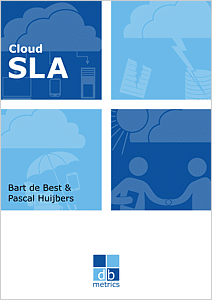 More and more organisations choose to replace traditional ICT services by cloud services.
Setting up effective SLAs for traditional ICT services ia a real challenge for many organisations. With the arrival of cloud services, this seems to be much simpler at first, but soon the hard questions come up like data ownership, information links and security. This book describes what cloud services are. The risks involved in entering into contracts and SLAs are discussed. Based on a long list of risks and countermeasures, this book also provides recommendations for the design and content of the various service level management documents for cloud services.
| | |
| --- | --- |
| Title | Cloud SLA |
| Subtitle | The best practices of cloud service level agreements |
| Language | English |
| Auteur | Bart de Best |
| Pages | 170 |
| ISBN | 978 94 92618 009 |
| Edition | 1st |
| Released | Aug 2017 |
| Publisher | Leonon |
| Ordering | www.leonon.nl |
This book first defines cloud and then describes various aspects like cloud patterns and the role of a cloud broker. The core of the book is the discussion of contract aspects, service documents, service design, risks, SLAs and cloud governance. In order to allow readers to get started with Cloud SLAs, the book also includes checklists of the following documents: Underpinning Contract (UC), Service Level Agreement (SLA), Document Financial Agreements (DFA), Document Agreement and Procedures (DAP), External Spec Sheets (ESS) and Internal Spec Sheets (ISS).